MANAGING THE COMPANY'S STRATEGIC DEVELOPMENT AND ORGANIZATIONAL CHANGES
Keywords:
strategic development, organizational change, management, resistance to change
Abstract
The relevance of this study lies in the fact that in the modern theory of strategic development management, due attention is paid to the means and methods of developing a strategy and tactics of change, because the use of a competent strategy will allow the company to find a strong market position and in the future to work effectively and function in a competitive environment. The article also discusses various approaches of researchers to the problem of implementing the transformation strategy and organizational changes in the company.
References
Barkhatov V. I. Factor of personnel creativity in sustainable and successful development of a modern company / V. I. Barkhatov, O. V. Dyachenko // Search for a model of effective development: economic and legal aspects of socio-economic modernization in the Post-Soviet Space: collection of articles of the International Scientific and Practical Conference (2-9 Sept. 2018). - Krasnodar: Krasnodar. un-t of the Ministry of Internal Affairs of Russia, 2019.
Burmistrov A., Trifiltseva N., Orlov V. To force or convince? How St. Petersburg enterprises overcome resistance to organizational changes / / TopManager, 2020, No. 20.
Vihansky O. S., Naumov A. I. Management: Textbook. - Moscow: MSU Publishing House, 2018. - 528 p.
Gorbatenko E. A. Resistance to organizational changes is one of the main problems facing a developing organization. // Materials of the III-th Conference of the St. Petersburg Club of Consultants and Trainers.
Zub A. T. Strategic management: Theory and practice: A textbook for universities. Moscow: Aspect Press, 2018. - 415 p.
Klochkov A. Motivation of personnel for the company's strategy. // Management and Personnel, No. 9, 2020.
Mkrtychyan G. A., Voylokova E. E. Experience in constructing a classification of reasons for resistance to organizational changes // Proceedings of the Nizhny Novgorod State Technical University named after R. E. Alekseev. - 2019. - № 101(4). - P. 285-295.
Sazanov E. G. Resistance to organizational changes: diagnostics and overcoming. / Problems of theory and practice of management, No. 6, 20203.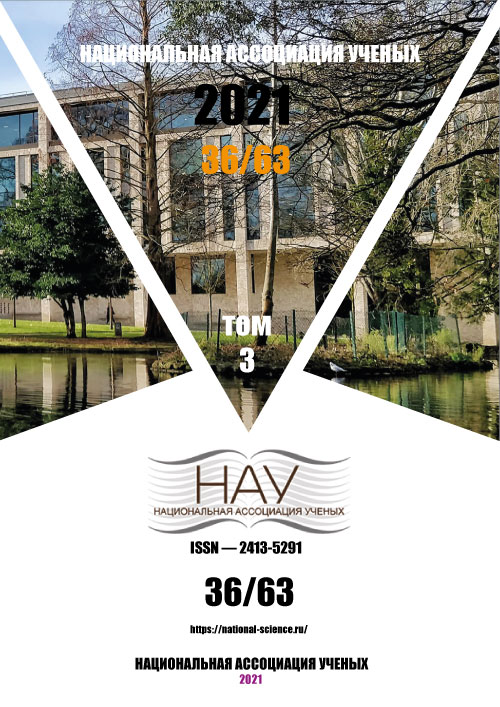 Downloads
License
This work is licensed under a Creative Commons Attribution-NoDerivatives 4.0 International License.
CC BY-ND
A work licensed in this way allows the following:
1. The freedom to use and perform the work: The licensee must be allowed to make any use, private or public, of the work.
2. The freedom to study the work and apply the information: The licensee must be allowed to examine the work and to use the knowledge gained from the work in any way. The license may not, for example, restrict "reverse engineering."
2. The freedom to redistribute copies: Copies may be sold, swapped or given away for free, in the same form as the original.